About Us
Founded in 2009, Animal Guardian Network is a not for profit animal sanctuary located in Arizona, providing life-long skilled care to domestic and farm animals—particularly elderly, special needs, and hospice animals that were at risk of euthanasia or slaughter and had little chance for adoption.
Animal Guardian Network is not what you may think — because we're not like any place you've ever known.
Operating much like a long-term retirement community, Animal Guardian Network provides its resident animals with around-the-clock skilled care, hospice services, and a range of enriching activities, as well as community programs aimed at strengthening the bonds between animals and humans.
AGN Founder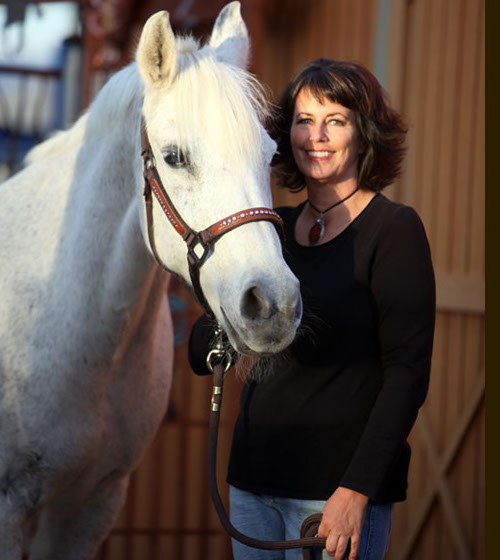 Carrie Singer
Founder and Executive Director
For almost a decade, Carrie Singer has relied on her creative talents to save animals through networking. From fundraising, food and bedding donation drives, and coordinating rescues and transports, to assisting low-income people with pet food and veterinary bills, she has shown her commitment to the welfare of animals.
In 2007, Carrie's ability to successfully assist animals in need really began to gain momentum. By the end of 2007, she knew an ever greater commitment to the welfare of animals and the people who love them was necessary.
In 2008, Carrie made a life-changing decision to shift her focus and energy from a successful career in real estate related marketing, advertising and design to helping animals and striving to make a difference. Through these efforts Animal Guardian Network was born.
Though Carrie shares her heart with many, she currently shares her home in Cave Creek, AZ with her canine pack of four: Zoe, Sophie, Moxie and Aiko.
AGN Board Members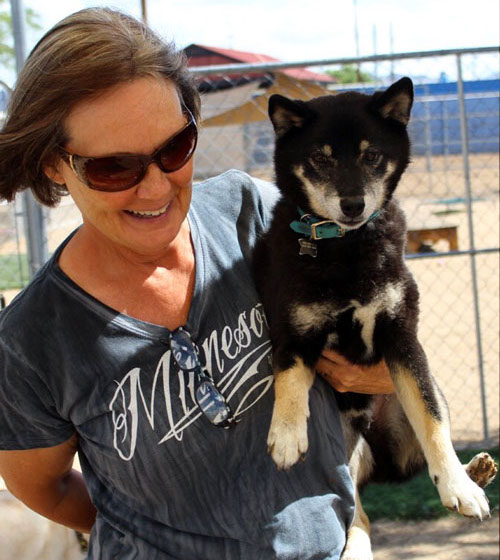 Robin Romano
Associate Director
Little did Robin know at the time, relocating from Minnesota to Arizona in 2013 would be so completely life changing. Robin's devotion to Animal Guardian Network and hard work began in 2013. Her dedication garnered her the position of Associate Director in September of 2014. There is no task too big or small for Robin to take on and no amount of love too much to give the animal residents. Robin currently resides in Phoenix with her husband Fred and their beloved rescue dog, Apache.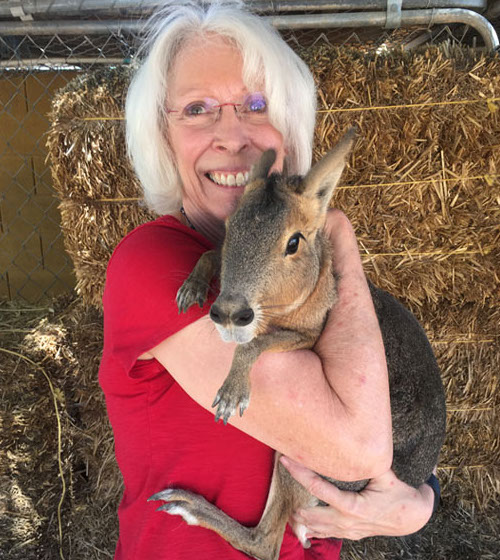 Joni Millavec
Board Member
Joni's support from the beginning, both morally and financially, helped Animal Guardian Network become a reality. She is always available to help with any task and puts forth 100% effort. Joni is also very passionate about the preservation of our Arizona desert and volunteered hundreds of hours at the McDowell Mountain Preserve. Joni currently resides in Scottsdale when she's not traveling abroad.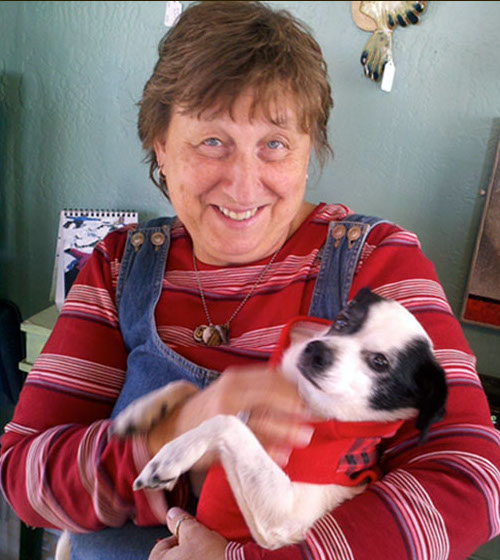 Joann Roskoski
Board Member
Currently an accomplished artist, JoAnn has put her talent to work benefitting Animal Guardian Network by donating finished pieces and proceeds from sales. JoAnn's commitment to animals in need has been her lifelong passion. We are pleased to have such a devoted animal lover as a board member. JoAnn currently resides in Phoenix with her rescued cats and dog Harley who was adopted from Animal Guardian Network.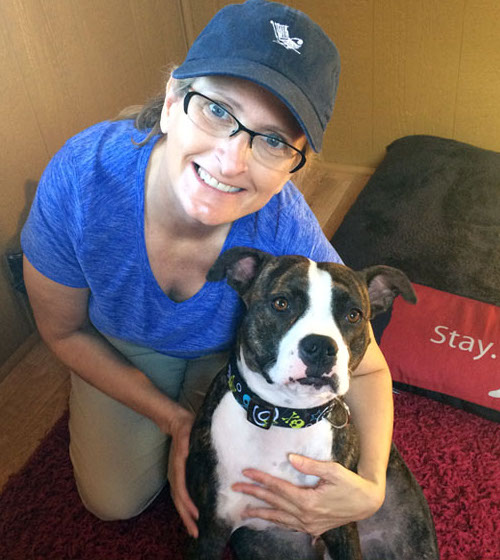 Karla Aufranc
Board Member
Karla currently holds a position as Manager, Strategic Sourcing Services for a global events company. Being an avid lover of the Shiba Inu breed led Karla to Animal Guardian Network in 2014. As a volunteer and supporter since then, Karla has become an invaluable part of the organization. Her skills and commitment have made her an exceptional board member we are fortunate to have. Karla currently resides in Chandler with her partner, Kevin, and their 3 dogs, Kitsu, Amaya and Tom Petty, all adopted from Animal Guardian Network.
Molly's Story
Of the many animals AGN has rescued, one animal in particular has made a huge impact.

This is her story:
Molly was found alongside the road, left under a tree to die, abandoned, neglected and picked up by Animal Control. They called Animal Guardian Network who immediately took her to the vet. She could not walk, nor barely lift her head. Her skin was literally flaking off in places and her eyes would not focus.
A thorough vet examination revealed even more, this dog was severely dehydrated and her organs had already begun to shut down. They said there was no hope for this dog. Not in Carrie Singer's eyes. All dogs have hope and deserve loving comfort even if their days are short. With that, Animal Guardian Network decided to show decency to the suffering pup, scooped her up and named her Molly Bear.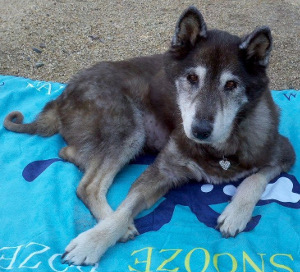 Carrie sprang into action with the best vet care and medications. It became clear Molly had not eaten or had adequate fluids in a very long time, which made her digestive system very touchy. Carrie had to try many different foods to find just the right balance of baked chicken, Greek yogurt and refined organic mushrooms. Molly could not walk, so Carrie gently carried her everywhere. Carrie held her while she relieved herself, took her outside to her favorite lounging spot and over to her food, where she hand fed her every meal.
Reiki and acupuncture were added to Molly's treatment and that seemed to greatly ease Molly's body pain. Carrie shared all of this progress with us in daily Facebook posts. Little did she know, the world was watching….and her audience and their prayers were growing. As the days passed and Molly settled into her routine, she rallied. Miraculously, Molly began to move her legs. Then one day she stood, and then she began to walk on her own. All of this caught on video and shared with the world. Somehow, her neurological disease that caused her head tilt and eye issues was gone! Even the vet was shocked. This doesn't just "go away", but on Molly it did.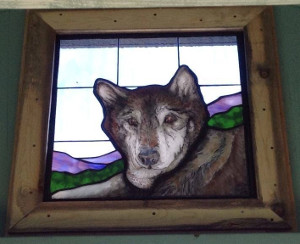 Molly quickly became a beacon of hope. Hope for those forgotten, abused, neglected and abandoned. Hope for humanity. Although this was the most horrible case of animal abuse Carrie had ever seen, there were many posts and shares of Molly's progress that showed good people are still out there. Molly's supporters stretched around the world. Tens of thousands rallied for her. Molly finally knew what love was. Molly showed the true power of love, a fighting shiba spirit and….miracles.
When Molly's time came, she left this world with dignity, grace and the love of thousands. Her time with us was short, but she made such an impact on so many people. Her final post was read by over 45,000 people worldwide. She shall never be forgotten. None of this would have been possible without the generous supporters of Animal Guardian Network. There is so much that goes into each and every rescue. Please consider supporting AGN. It took a huge network of people and resources to make this miracle happen. Be part of the next miracle. The miracle of our Molly.
Molly's Story – Lovingly written by Michelle Chadek